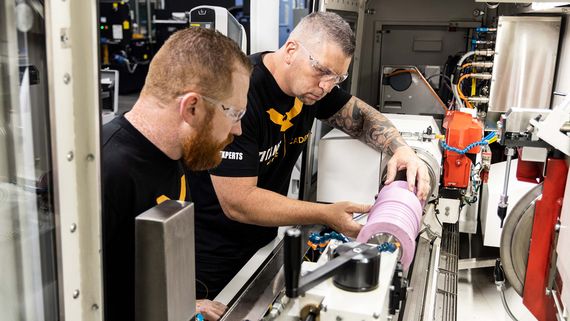 WHY WE TEAMED WITH TITANS
At UNITED GRINDING, our family of brands have a core belief in common: progress via innovation. So when we meet someone with a similar mindset, we can't help but develop a relationship.
That's what happened when we were introduced to TITANS of CNC. They're disrupting and innovating in the manufacturing education space, giving all kinds of content away for free and making the profession more understandable and compelling.
Education is also near and dear to everything we do at UNITED GRINDING. We're one of the industry leaders in large part because we train and teach our people until they achieve mastery. Those traits define us, and they define TITANS of CNC.
If you want micron-level tolerances on difficult-to-work-with materials, you need grinding in your shop. Simple as that. Those parts are why cars run, planes fly and medical devices work – over and over again.
When you're ready for that kind of precision on your floor, don't fear the challenge. Be excited about where it will take you.
TITANS of CNC and UNITED GRINDING will help you get there.