WELCOME TO THE ACADEMY
Join the TITANS of CNC Grinding Academy, powered by UNITED GRINDING.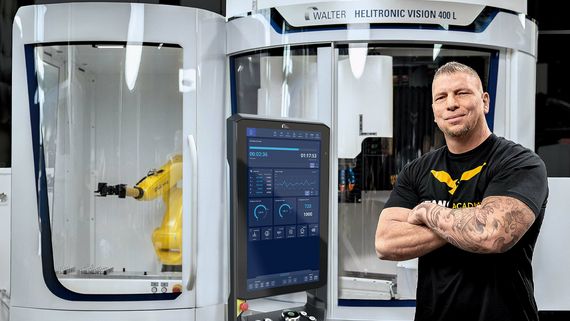 THE NEED FOR GRINDING CURRICULUM
Despite the importance and prevalence of the role, grinding operators aren't educated in schools. They have to be trained inside their company. It's high time we changed that, and the free Grinding Academy will help to do it.
Get a basic 101-level rundown of the science of grinding, choose your specific grinding track (cylindrical, profile or tool) and a whole lot more.
When you're ready to take on these business-boosting courses, click that SIGN UP link down there. We're excited to have you aboard.